NY Haunted House "Auburn Castle"
October 13, 2021
45 OWASCO STREET, AUBURN NY 13021
The Auburn Castle is part of a Halloween series of haunted houses. This home is NOT for sale. With a starting bid of $25,000 sold by auction last Halloween for $368,500.
History
The original owner of the Auburn Castle was Samuel Laurie (1833-1895). Laurie was born in Glasgow, Scotland in 1833. Before moving to America, he apprenticed to a manufacturer of woolen goods in Glasgow. Once in the States, he applied his knowledge and gained a great reputation as a woolen manufacturer during the 1850s. By 1868, he became superintendent of a mill in Rhode Island. That same year Laurie visited Auburn to tour the mill's operations and offer his expert opinion. He decided to relocate to Auburn and manage the Auburn Woolen Factory after stockholders said they would build him a Scottish castle.
The Auburn Woolen Mill thrived and grew under the management of Laurie, so much so that the stockholders did indeed build Laurie that Scottish castle overlooking the factory.  In 1871, they spent $7,000 to build 45 Owasco Street. The brick Gothic Revival was designed by Nelson Hamblin, a plan reminiscent of a Scottish manor house. An addition was made in 1881 in order to add exterior symmetry and more interior space.
Under Laurie's management, the woolen mill thrived and employed many happy workers.  Laurie became a majority stockholder and subsequently purchased Cayuga Mill and Canoga Mill. Everything was going so well until tragedy struck.
"Mr. Laurie was dealt a severe blow on August 6, 1890, when his wife, Jeanie "Jane" [McAllister], died at the family residence on Owasco Street. She was said to have suffered a severe attack of the grip (similar to influenza) the previous January and had never fully recovered. She suffered complications over the next several months which resulted in her death. The funeral took place in the family residence on Owasco Street and was attended by throngs of mourners. She was laid to rest in a rich, heavy black broadcloth-covered casket which was covered with floral tributes. She was buried in Fort Hill Cemetery."

Laurie continued to manage the mill as well as being a philanthropist.  He often donated woolen items to orphans and widows, and he provided more than 500 employees with steady work. More tragedy struck, however.
"In 1893, a serious economic depression led to a national panic. Before 1893, Samuel Laurie was said to be worth $100,000. Under his management, more than 500 employees found steady work in the mills. The financial crash resulted in Samuel Laurie losing his interests in the Auburn Woolen and Canoga mills, as well as his home on Owasco Street. In 1895, it was purchased by outside investors."
"Samuel Laurie died April 25, 1895 of Bright's Disease (condition similar to nephritis; inflammation of the kidneys) in Mountain Valley Springs, Arkansas, where he had gone to recuperate from a poor health condition. His remains arrived in Auburn on April 29th and Tallman's undertaking saw to the preparations. The funeral was held from his previous Owasco Street residence. Samuel Laurie was laid to rest in Fort Hill Cemetery alongside his beloved wife, Jane."
Haunted?
As restoration efforts were going forth in 2017 to restore the castle's roof, electricity and other work, footsteps were often heard upstairs when no one was in that location. Two different visitors recounted how they felt a touch on the neck in the servants stairwell. Shadowy figures in the basement and the carriage house have also been reported.
Two suggestions as to who haunts the Auburn Castle have been made over the years. Perhaps Jane is haunting the house she loved so well and still yearns for her life there that was cut short.
Another suggestion is that the house itself is unhappy that Samuel Laurie lost it to investors.
GENERAL INFORMATION ABOUT THE ONLINE BIDDING PROCESS
PROPERTY VIEWINGS & INSPECTIONS: THE PROPERTY IS AVAILABLE FOR SHOWINGS & INSPECTIONS BY APPOINTMENT ONLY.

HOW TO BID: THERE WILL BE NO PHYSICAL BIDDING ON-SITE AT THE PROPERTY. BIDDERS WILL NEED TO REGISTER PRIOR TO SUBMITTING BIDS. THE PROPERTY IS BEING SOLD PURSUANT TO A SEALED-BIDDING PROCEDURE.

SUBMITTING BIDS: ALL BIDS MUST BE SUBMITTED TO: "MICHAEL DEROSA EXCHANGE, LLC"; EITHER THROUGH ITS ONLINE INTERNET BIDDING PORTAL OR IN STANDARD PURCHASE OFFER FORMAT SENT BY E-MAIL, FAX, OR HAND DELIVERY TO: MICHAEL DEROSA, PHONE: (315) 406-7355, FAX: (315) 685-7653, E-MAIL:

[email protected]
TRANSACTION CLOSING: THE TRANSACTION CLOSING REQUIREMENTS ARE TO BE OUTLINED IN THE PURCHASE CONTRACT.

PURCHASE & SALE CONTRACT: PROPERTY FINANCING, INSPECTIONS, & ATTORNEY REVIEW OF TITLE DOCUMENTS AND PURCHASE CONTRACT IS ALLOWED FOR BIDDERS.

BIDDERS DEPOSIT: DUE AT THE TIME OF PURCHASE CONTRACT/BID SUBMISSION. RETURNED TO BIDDER IF BID IS NOT ACCEPTED.

ONLINE BIDDING: ONLINE BIDDING IS A VERY SIMPLE PROCESS. IT'S CONVENIENT AND DISCRETE, ALLOWING BUYERS THAT VALUE THEIR PRIVACY TO BID FROM ANYWHERE IN THE WORLD RATHER THAN BIDDING IN PERSON AGAINST OTHER BIDDERS.

INTERNET BIDDERS:  THE ACCEPTANCE OF ANY BID SHALL BE CONDITIONED UPON THE SUBSEQUENT EXECUTION BY THE BIDDER AND SELLER OF A WRITTEN PURCHASE CONTRACT OF SALE,INCLUDING ALL REQUIRED ADDENDA AND SETTING FORTH TERMS AND CONDITIONS SATISFACTORY TO BOTH PARTIES.

ALL BIDS MUST BE SUBMITTED WITH THE FOLLOWING:
1.)  A BIDDING DEPOSIT, IN THE AMOUNT OF 10% OF THE BUYERS BID PRICE, DUE AT THE TIME OF PURCHASE CONTRACT SUBMISSION, IN THE FORM OF A CHECK, TO BE MADE PAYABLE TO AND HELD BY MICHAEL DEROSA EXCHANGE, LLC UNTIL THE PURCHASE CONTRACT IS SIGNED BY SELLER, AT WHICH TIME IT SHALL BECOME PART OF THE PURCHASE PRICE AND SHALL BE DEPOSITED IN AN ESCROW ACCOUNT AT MANUFACTURERS & TRADERS TRUST CO. (M&T) BANK OR RETURNED TO BUYER IF THE PURCHASE CONTRACT IS NOT ACCEPTED.
2.)  PROOF OF BIDDERS ABILITY TO PURCHASE BY PROVIDING A MORTGAGE LOAN PRE-APPROVAL LETTER, IF OBTAINING FINANCING
3.)  VERIFICATION OF AVAILABLE FUNDS LETTER FROM BIDDERS FINANCIAL INSTITUTION, IF PAYING CASH.
BROKER DISCLOSURE REGARDING AGENCY REPRESENTATION RELATIONSHIP:

MICHAEL DEROSA OF MICHAEL DEROSA EXCHANGE, LLC IS AN AUCTIONEER AND LICENSED REAL ESTATE BROKER ACTING IN THE INTEREST OF THE SELLER AS A SELLER'S AGENT.
---
ABOUT THE HISTORIC CITY OF AUBURN
The City of Auburn, New York is rich in culture, arts and history, offering a great array of museums, historic sites and national landmarks that unsurprisingly draws attention from all over.
Auburn is located in the heart of the Finger Lakes Wine Country Region of Upstate New York State. (25 miles west of Syracuse NY, 62 miles from Rochester, NY and 120 miles from Buffalo NY) approximately 4 hours outside of New York City.
Auburn, New York is a beautiful, historic City and remarkable hub for key figures and events in American history and culture with outstanding attractions related to the Civil War, Underground Railroad, Black History, art history, women's rights and much more.
Founded in 1793, the City of Auburn was the historical crossroad for famous political figures, significant events, and culture.  Today, it serves as a unique window into what shaped and continues to form this country.
See where iconic American heroes Harriet Tubman and William H. Seward lived while helping lead slaves to freedom on the Underground Railroad.
View outstanding examples of Tiffany glass at the Willard Memorial Chapel, Cayuga Museum of History & Art and Westminster Presbyterian Church.
Visit the birthplace of talking films at the Case Research Lab and take in a contemporary art exhibit or quilt show at the Schweinfurth Memorial Art Center.
A visit to Fort Hill Cemetery is a great way to stretch your legs and take in some of Auburn's history at the same time.
Take a self-guided walking tour of this historic site and active cemetery where notable people such as William H. Seward, Harriet Tubman, Theodore Case and others were laid to rest.
 Top off your day with a comedy act, play or even a dance performance at Auburn Public Theater.
 You will not be short of things to see and do and everything is within a 5-mile radius of downtown, Auburn.
A QUICK TOUR OF THE BEAUTIFUL HISTORIC CITY OF AUBURN, NEW YORK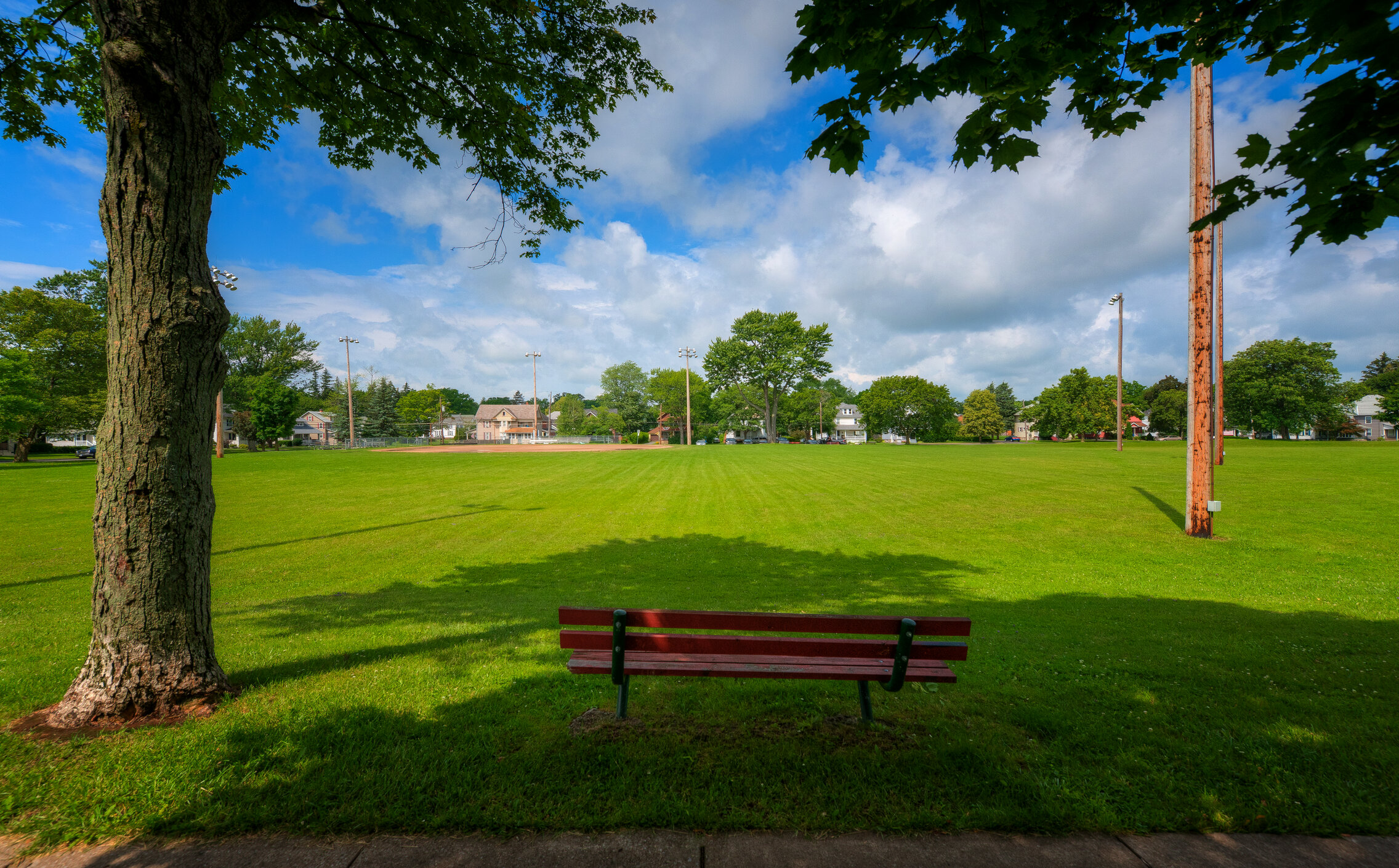 Related
You May Also Like
September 21, 2023
October 16, 2021