Sold – Under $75K Thursday – Cottage For Sale in Alvkarhed, Sweden Under $75K USD 675 000 Kr
Alvkarhed, Sweden $74,185 USD 675 000 Kr
SOLD
Cottage For Sale in Alvkarhed, Sweden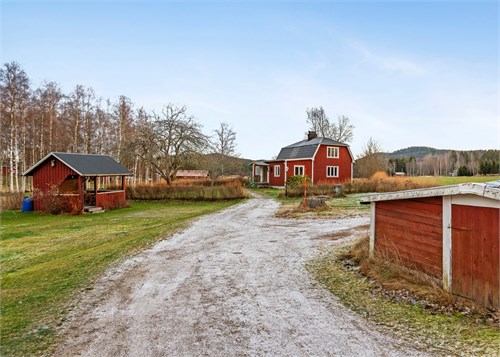 OHU50K Notes
*2bedrooms
*1 bath
*15,272 sq ft lot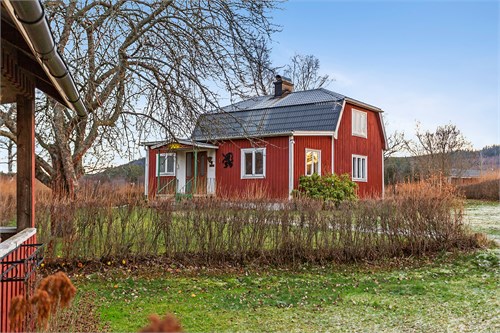 Comments 
With an unobtrusive location in beautiful Älvkarhed, you will find Älvkarhed 827, a charming house with great potential to create perhaps your dream home. It offers a large garden plot with the possibility of both outdoor furniture and activities. Proximity to beautiful nature with both lakes, berries and mushrooms. Heating via electricity and wood stove in the kitchen. About 10 minutes outside Edsbyn and Alfta is the village Älvkarhed, here along a small village road you will find Älvkarhed 827, a charming house with great potential that has existed within the same family 2 generations back in time. The house is in 1 2/3-part floor with a broken roof, built around the turn of the century and which in the 70s got an extension in 1-level. The extension created a larger entrance / hall, living room / bedroom and a spacious shower combined laundry room. Here you are welcomed to a cozy home with four rooms and a kitchen spread over 90 sqm which is surrounded by beautiful surroundings close to nature.
Welcome!

Entrance / hall
Via an extension of the house, you reach the entrance / hall with space for hanging clothes. From the outer hall you reach the inner hall of the house with stairs to the upper floor. Entrance floor accommodates; kitchen, living room / bedroom, living room and shower / laundry room.
Kitchen
The kitchen has an older site-built interior with shutter cabinets and integrated dish rack. There is space for a dining table for 4 people. The kitchen is equipped with a small stove with a 50 cm oven, wood stove (last smoked in autumn 2020), fridge / freezer and dishwasher (does not work).